Air Heads Extreme – Blue Raspberry (400mg)
Air Heads Extreme Gasheads online today. Available exclusively on Happy Tree Buds. Our newest delicious candy THC collection now includes your favourite candy, Airheads.Do you love Airheads? Then you'll love this delicious sour soft filled bites.We know inquiring minds are wondering — what's so "Xtreme" about these Airheads Weed Candy? So we'll let you in on a few secrets.
First of all, they're not the typical taffy treat to which you've grown accustomed. In fact, they're thin and chewy and sour! Why, they're so extreme they drop the "e" at the beginning of their name! Can't get much more extreme than abandoned vowels, right?THC: 400mgPlus, these Gasheads are coated in a nice layer of sweet and sour sugar crystals, with a tart tang that is sure to present a pleasant surprise for any sour-loving palates. Air Heads Extreme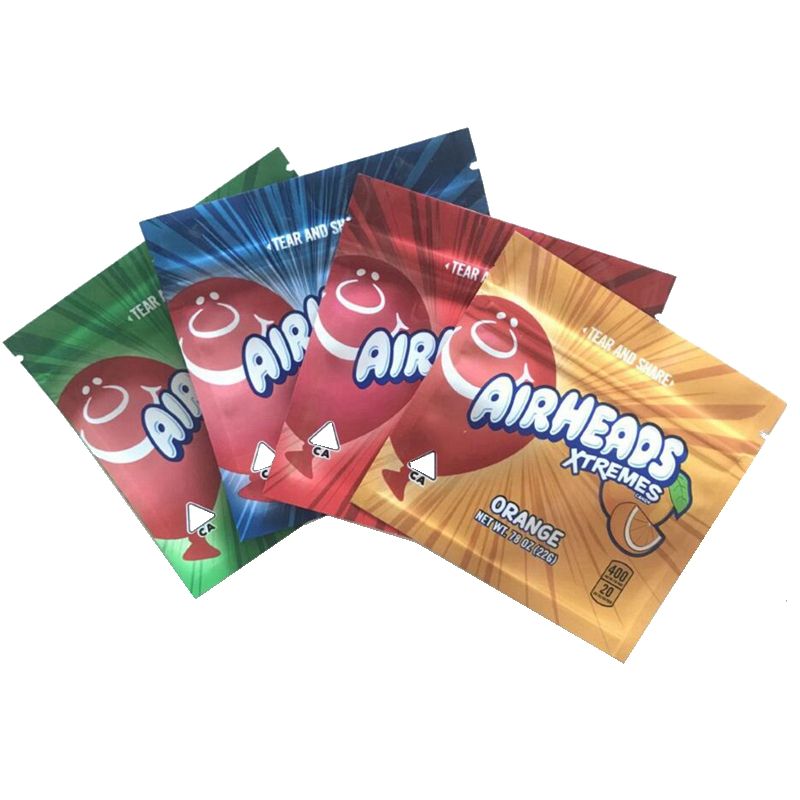 So pucker up and try Gasheads treats! Your inquiring mind will thank you.The benefit of consuming cannabis-infused edibles is the ability to feel the effects of cannabis without having to smoke flower or vaporize concentrates. Consuming is easy and intuitive — we all know how to eat and drink.What's not easy or intuitive about edibles is the fact it can take anywhere from 30 minutes to two hours for the effects to kick in.
Because the cannabis within the edibles has to go through your digestive system before entering your bloodstream, the effects may take hours to set in and the strength of effects gradually builds to a peak. The duration of your high can then last anywhere from a couple of hours to a full day depending on how much you consume.Shop these Gasheads today. Limited quantities available.Total bag contains 400mg of THC